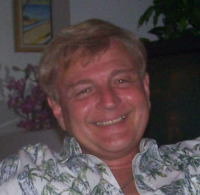 Editorial

A Bad Decision?
By Michael Lightweaver

One morning last week, as I was sitting in meditation thinking over the past year and some of the decisions I had made, I was reminded of one particular decision, a financial one, that didn't turn out so well and had brought me as great deal of inner turmoil. It was then that I heard that 'still small voice within' say 'There are no bad decisions, only educational ones. It is true, that decision brought you a good deal of pain, but that pain is the product of your own 'ego thinking' – how you decided to interpret the results of that decision. If you look at it from another perspective – from a much higher perspective than your 3D ego self – you will see the gift that this decision has brought into your life. From this higher perspective you will see the incredible growth opportunities is has afforded you. People pay great sums of money to attend universities and never learn as much about themselves as you have learned as a result of this decision. Other people travel all over the world, seeking teachers and gurus and never learn as much as your struggle with this one decision has taught you. There are no bad decisions – Never. There are only educational ones. Some of these bring pleasant results that you like and some result in unpleasant consequences that you do not like. But all of them are educational. All of them contain a gift. Do not make a premature judgment about any decision, situation or individual. Very often those situations that seem to be so painful in the moment, prove to be a great blessing over time. Sometimes it takes the distance of looking back from the future to see the real gift that a personal relationship or financial crisis has created in your life.

Thinking of this I am reminded of an old Chinese folk tale…

Click To Continue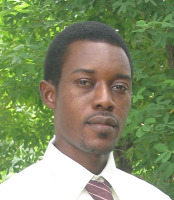 In The News
First student completes Level Seven
We are very pleased to congratulate Bidemi Felix Iziomoh from Ikoyi, Lagos, Nigeria as the first IIGL student to complete Level Seven studies. Felix enrolled as a student in 2005 and over the past 4 years has read and completed the assessment on the 35 books for study Levels One, Two, Four, Five & Six, plus the extensive personal assessments required for Level Three, and finally, all of the requirements of Level Seven for launching his career. He is to be commended for this accomplishment. You can learn more about Felix at our website: http://www.global-leadership.com/students/nigeria_felix_iziomoh.htm

Impact Experiment Update
Recently one of our contributors, Al Steele, CEO of Bellatore Financial Services in San Jose, California, hosted an event called The Impact Experiment. The day long event brought together teams of young leaders from 30 Silicon Valley corporations along with students & faculty teams from Santa Clara University, he University of California, Berkeley, and the University of California, Santa Cruz. Participating teams, composed of three to five individuals from each company or university, were given a series of 'challenge events.' One of the challenges was for each team to brainstorm ideas as to how IIGL could generate more income, reduce expenses, increase the number of students and increase awareness of the program in the wider community. We have prepared a two page report with the primary creative ideas which emerged from the event and are using this as the foundation for creating an action plan to carry us to the next level. A copy of the report is available upon request.

IIGL Gets Facebook Page
We continually encourage our students to think of creative ways they can contribute energy back to IILG based on what they have gained from the program. Recently, Bikundo Onyari, one of our Kenyan students, suggested setting up a facebook page for IIGL and assumed responsibility for implementing this. He has done a commendable job with the initial development and we have already received new students from the site. Our congratulations to Bikundo for his creative iniative! Check it out at: http://www.facebook.com/pages/International-Institute-For-Global-Leadership-IIGL/42329478789

IIGL Store At Amazon.com
Speaking of creative ideas, one of our contributors, Charles Betterton, CEO of Ultimate Destiny University in Sedona, Arizona, recently set up an IIGL store for us at Amazon.com. Now, each time we or others, order books through the web link below, IIGL earns a small commission. Not only does this save us money on our book costs, but the page itself gives a great presentation of our Level One and Level Two curriculum. This is just one of dozens of creative endeavors Charles has undertaken. Check out his website at www.UltimateDestinyUniversity.com

IIGL Amazon.com Store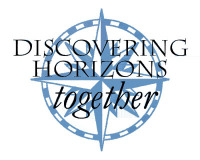 New Students
We are very pleased to welcome ... new students during the month of January. They are:

* Jami Alexander Yamina (Kenya)
* Sunday Oluseye Joseph (Nigeria)
* Mustapha Klah (Sierra Leon)
* Lisa Kiebzak (USA)

Check Out Their Profiles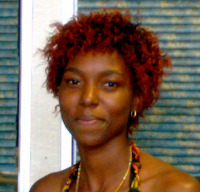 What Students Are Saying
Adelaide Rufaro Katsika (Zimbabwe)

The impact that these IIGL books are having is amazing. They are transforming me from a mediocre employee, wife and mother into a very content, goal oriented motivated and grateful individual. From my reading I have noticed two distinct things, the first is that, for everything that I go through, good or bad someone else somewhere has gone through it, the second is that for every adversary or negative thing that happens to me, there is a solution that has been proven to work somewhere. These books and reading in general allow me to learn from other peoples experience's and solutions. The more I read the more knowledge, wisdom and understanding I gain. This in turn affects the decisions that I make, the people I associate with, my habits, my character changes and low and behold my future changes!!!.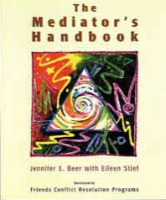 What Our Students Are Reading
Mediators Handbook
By Jennifer E. Beer & Eileen Stief
Mediation is a respected and effective alternative to courtroom litigation. The Mediator's Handbook is a valuable resource for people working in corporations, government agencies, community organizations, schools, or any other situation where there is a need to build bridges between diverse perspectives. The Mediator's Handbook is a "how-to" guide walking the reader through the steps to an effective mediation. The Mediator's Handbook can assist in conflict resolution for anyone working in corporations, government agencies, community organizations, schools, or neighborhoods where there is a need to build bridges and compromises between diverse perspectives and conflicting interests.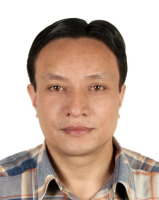 What Our Students Are Doing
Kishor Bajracharya (Nepal)
In 1993, with $100 and 27 charter members, Kishor founded SCOPE, Ltd. - the Savings & Credit Outlay for Promoting Entrepreneurship. SCOPE is a craft cooperative which promotes self-help and self-reliance among crafts people in rural Nepal. The cooperative also offers a savings and credit program to help it's members become financially self-reliant. It now has more than 1,431 members, of whom 42% are women and currently averages more than $200,000 in annual transactions. Last year it's success was featured in a documentary on national TV in Nepal. Kishor, who is currently the president of the cooperative and a Level Six student with IIGL, attributes his success to the unconditional love and compassion he has learned through his IIGL studies and fron his particpation in the Young Men's Buddhist Association.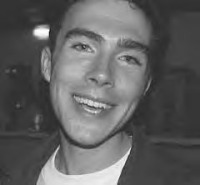 What Donors Are Saying
Julian Murphy, Entrepreneur (UK)
When choosing to invest, not just in my future, but the future of our planet, my bet is that by enabling the enablers we will create a ripple effect that will positively affect the course of history for generations. Teach a person to fish and you'll feed them for a lifetime. Teach a person to manifest their future and you'll eventually end world hunger, cure all disease, eradicate war and violence from our conscious experience, heal the world, and positively transform the planet beyond what our current experience will even let us imagine. We get out of life what we put in, and investing in IIGL is the wisest investment I can think of.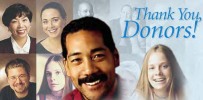 You Make It Possible




A Special Thanks
We extend a special thanks to the following 35 individuals and/or organizations who contributed to IIGL during January.

Deb Silver (Israel)
Edmee DiPauli (UK)
Lale Eterm (Turkey)
Lily Ann (USA/NC)
Julian Murphy (UK)
Elisabeth Owen (UK)
Jean Hewitt (USA/FL)
Ron Walker (USA/VA)
Deb Rosen (USA/WI)
Etta Kantor (USA/CT)
Carol Roth (USA/CA)
Mark Mazadu (Nigeria)
Judith Royer (USA/SD)
Margie Tice (USA/NC)
Janis Thayer (USA/NC)
Dina Kushnir (ISA/NY)
Corine Wilson (USA/FL)
David Banner (USA/WI)
Naomi Stauber (USA/AZ)
Wendy Marilee (USA/NY)
Lynne Murguia (USA/AZ)
Gregory Burazer (USA/NC)
Jesse Syverson (USA/WA)
Randa El Sharif (USA/WI)
Anneliese Weiss (USA/FL)
Julie Loosbrock (USA/WI)
John Hornecker (USA/NC)
Sr. Mary Julias (USA/MN)
Penny Honeycutt (USA/GA)
Anderson Hewitt (USA/GA)
Elisabeth Tepper (Venezuela)
Rommy Banaszczyk (USA/AZ)
Michael Lightweaver (USA/NC)
Wanda Gail Campbell (USA/AL)
Janae & Barry Weinhold (USA/NC)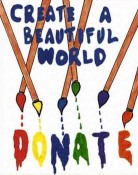 Make A Difference!
Dream Team 22
As we begin 2009 we are launching a new idea which blends two previous endeavors: The Master Mind Group and the 22 Experiment. We are calling this Dream Team 22 and our goal is to have 220 people contributing $22 per month. We understand that money is energy and that to sustain and build IIGL we need a lot of people pouring their energy into this endeavor on a regular basis. We also know that not everyone can afford to commit $22 a month – especially our students, who live in countries with economies in which this amount can be equal to a weeks salary. So we are offering two options for those who wish to become a part of the Dream Team. One can commit to a $22 a month contribution or to spending 22 seconds each day holding the vision of IIGL becoming financially sustainable by the end of 2009.

Will you join the Dream Team and help us create an energetic foundation to support the transformational work of IIGL? You can really make a difference in the world by making a modest contribution of time or money. To make the $22 a month commitment or a one time donation, click the link below. To become a member of the Dream Team 22 by committing 22 second a day to help us hold the vision, contact Michael for details: lightweave@aol.com

Checks on US banks, payable to the International Institute For Global Leadership, can be mailed to PO Box 18909, Asheville, NC. 28814, USA. Contributions may also be made by credit card by clicking the link below. Contributions are tax deductible under the 501 (c) 3 tax code of the United States Internal Revenue Service.

To contribute by credit card, click here.
Our Mission

The International Institute For Global Leadership is a tuition-free, internet based education program which provides a curriculum in consciousness designed to prepare students to become personally empowered, consciously aware, high-integrity and heart-centered leaders in their communities and the world. The study program is open to participants of any age and from anywhere in the world.

Student Progress

We had 16 students from 11countries complete a total of 31 books in January. These students were from Bulgaria, Congo, Ghana, Kenya, Nigeria, Sierra Leon, South Africa, Togo, the USA, Venezuela & Zimbabwe.


Graduates

The following students completed one level of study during the past month.

Rose Mbugua (Kenya)
Level Two

Bikundo Onyari (Kenya)
Level Six

Kishor Bajracharya (Nepal)
Level Six

Felix Iziomoh (Nigeria)
Level Seven



Statistical Update

New Enrollments
3 enrolled in January
3 in 2009

Book Assessments
36 in January
36 in 2009

Books Shipped
20 in January
20 in 2009

Cost of books
$331.64 in January
$331.64 in '09