Editorial
Goodbye
Michael Lightweaver
December 31st marked the end of my ten year tenure as the director of IIGL.  I am now on to new adventures.  It has been a very gratifying ten years.  Priory to initiating IIGL I had been involved in many endeavors related to peace and justice.  With so many people involved in such endeavors and for so many centuries, I often wondered why we still have war, violence, racism, poverty and injustice.  I wondered why the history of political revolutions which overthrew tyrants often ended up with leaders or political systems equally as repressive and corrupt. Why?  Slowly I came to realize that we were trying to change the outward forms without changing the inner consciousness that created those forms in the first place.  And so we tended to replace them with leaders, governments and systems which were equally repressive.  As the saying goes "It is the same donkey with a different saddle."
Then I remember  Gandhi's statement to "Be The Change You Wish To See In The World."  As I went into deeper studies as to the nature of reality I started understanding that our outer world is simply a reflection of our inner world – both individually and collectively.  Thus, if we are to bring about true and lasting change, we must change our own consciousness.  This idea is supported both by the wisdom teachings of the ages as well as more recently, quantum physics. It is this understanding that gave me the passion for creating IIGL as my own small contribution in this lifetime to planetary transformation.  During these past ten years we have had more than three hundred students pass through our studies.  But only ten have completed them so far – not because they are difficult but because they require the kind of commitment, dedication, passion and focus that are the hallmark of true leaders – the kind of qualities that separate those that rise to the top from those are content where they are. 
While I am stepping down as the IIGL director, I will continue as a volunteer, assisting Deb Rosen, the new director, in making a smooth transition and further expanding the program.  IIGL has been blessed with exceptional students, a dedicated board of directors and faithful contributors who have brought us to this point. I am confident that with this solid foundation,  IIGL is destined to accomplish great things over the coming years.
I have already received my next "assignment" which I call the 'Global Transformation Project.' My intention is to continue working closely with IIGL; especially our graduates and national coordinators to build upon what IIGL has already accomplished. I will share more about this once funding is in place and the project is actually launched.
In parting I would share this bit of wisdom:  Your life is defined and your future is determined by your prepositions; To and For.   Our lives are a continual procession of experiences; some of them are pleasant and many of them are not.  How you respond to these define your life.  Most people live with the idea that things happen TO them.  They see themselves as victims of circumstances, or other people, groups or institutions which are to blame.  They live in 'victimville.'  With this victim mentality they have given their power away and have become dependant slaves to others actions or opinions.  Their well being is held hostage by the actions or opinions of others. They believe that they can only be happy when the other person or group changes –which very seldom happens. They are trapped in the matrix. 
Let me be blunt: As long as you live in victimville you will never be free. Why? Because you have given the keys to happiness to someone else.
Then there are those rare individuals who understand that everything – pleasant or unpleasant – is happening FOR them.  We are here on the planet to learn and grow and we directly or indirectly – both individually and collectively – create those situations, circumstances and experiences that help us to grow.  It's called curriculum.  These people understand that our outer world & experience is a reflection of our inner world and if we want to change the outer, we start with the inner.  These people understand that we are powerful beyond our wildest imagination but it requires courage and persistence to assume personal responsibility for our lives rather than blaming our parents, partners, friends, colleagues, government or "them" – whoever they may be.  This is freedom.  This is waking up to the matrix that has tricked you into believing that you are a victim. This is this truth that will set up free.
What Our Students Are Saying

Oluwaseun Abosede Nariwoh (Nigeria)

 

 

Having learnt several good things in the book law of attraction, I now know that I attract to my life whatever I give my attention, energy and focus to, whether positive or negative. Looking at it, it is better to spend your time more in something that make sense and not some that will de-value you. As the law of attraction responds to whatever vibration you are sending by giving you more of it, whether it is positive or negative. It simply respond to your vibration. Having known this, and since I want the law of attraction to respond to positive things, my mind will henceforth be occupied with positivity. I have also learned more about how powerful words can be as they make up our thoughts. That when we make a statement containing the words don't, not or no, you are actually giving attention and energy to what you don't want.  In that instance or case the best thing I will do is to ask myself what do I want and work towards getting what I crave for instead of getting unnecessarily stressed upon the things I don't want. In fact, the use of the word don't, no and not is now a thing of the past in my life because when I go from what I don't want to what I want, the words change, the vibration changes and can only send one vibe at a time having a full understanding of the book has left me with no choice than to send positive vibe and do away with the negative one. At every point of my life now, to make sure or to know whether I am sending a positive vibe or negative, I will simply access the results am getting since they are a perfect reflection of what am vibrating. It is also important to observe contrast because it will shed more light on what I actually want. In order to allow law of attraction to be at work, it is also good for me to identify what makes me happy and do more of it which I have started doing now. I also know not that there is need to have a vibrational bubble as the law of attraction reacts to how you feel about what you what you say and how you feel about what you think. For one life to be purposeful, you have to devoid your heart of fullness. As I have made a resolution to be positive minded at all times so also would I be an instrument for positive social change towards having a sustainable development in the country.
What Our Students Are Reading

Loving What Is

Four Questions That Can Change Your Life

Byron Katie ( 352 p / $10.85)

 

Out of nowhere, like a breeze in a marketplace crowded with advice, comes Byron Katie and "The Work." In the midst of a normal life, Katie became increasingly depressed, and over a ten-year period sank further into rage, despair, and thoughts of suicide. Then one morning, she woke up in a state of absolute joy, filled with the realization of how her own suffering had ended. The freedom of that realization has never left her, and now in Loving What Is you can discover the same freedom through The Work.

 

The Work is simply four questions that, when applied to a specific problem, enable you to see what is troubling you in an entirely different light. As Katie says, "It's not the problem that causes our suffering; it's our thinking about the problem." Contrary to popular belief, trying to let go of a painful thought never works; instead, once we have done The Work, the thought lets go of us. At that point, we can truly love what is, just as it is.

 

Loving What Is will show you step-by-step, through clear and vivid examples, exactly how to use this revolutionary process for yourself. You'll see people do The Work with Katie on a broad range of human problems, from a wife ready to leave her husband because he wants more sex, to a Manhattan worker paralyzed by fear of terrorism, to a woman suffering over a death in her family. Many people have discovered The Work's power to solve problems; in addition, they say that through The Work they experience a sense of lasting peace and find the clarity and energy to act, even in situations that had previously seemed impossible.

 

If you continue to do The Work, you may discover, as many people have, that the questioning flows into every aspect of your life, effortlessly undoing the stressful thoughts that keep you from experiencing peace. Loving What Is offers everything you need to learn and live this remarkable process, and to find happiness as what Katie calls "a lover of reality."
Resources for Personal & Planetary Transformation

Community Empowerment

 

This is a "cafeteria-style" collection of training material intended to assist you in helping low-income communities (and their people) to overcome poverty. It emphasizes methods and principles, not theory. This is not a commercial site; the material is provided here for free as a public service. First and foremost, this set of training material is aimed at the community worker in the field. It is for practical training and is not intended to be academic nor is it highly technical. All together, the documents add up to a comprehensive introductory textbook about community empowerment.

 

Coursera

We are a social entrepreneurship company that partners with the top universities in the world to offer courses online for anyone to take, for free. We envision a future where the top universities are educating not only thousands of students, but millions. Our technology enables the best professors to teach tens or hundreds of thousands of students.

Through this, we hope to give everyone access to the world-class education that has so far been available only to a select few. We want to empower people with education that will improve their lives, the lives of their families, and the communities they live in.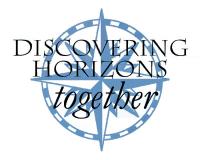 Meet Our New Students

 

 

 

 

 

 

We are please to welcome two new active students this month.  They are from Ethiopia & Haiti. 

 

Johnson Mompoint (Haiti)

I was born in Haiti where I did my university studies. I left Haiti in 2005 to Dominican Republic, Santiago to start my studies in Medicine. I learned Spanish at ISLA during 4 months and in January 2006 I started my career in Medicine at Pontificia Universidad Catolica Madre y Maestra.  After six years, I received my certicate like Doctor in Medicine on January 28, 2012. I had participated in a community and family medicine project at the university that lasted a year. It consisted to visit the habitants of a specific community to inform them about some disease prevention, cancer prevention, sexual transmission diseases prevention, child vaccination. My personal interests in life are to serve people especially my community. My very big goal is to create a foundation that will work in education and health domains. It will consist of a school. I want practice my profession with love, integrity, humanism, respect, generosity, humility, compassion of my patients, skill, deep and update knowledge and constant medical science. I want to travel to Africa to visit his beautiful monuments, for exploring his nature, his environment, to discover the customs people. Africa is the land of my father's country and I have so much African friends. African people are my blood brothers.

 

Yohannes B. Bekele (Ethiopia)

I have a first degree in engineering  from Arba minch University and now I am working towards my second degree at Addis Ababa university. I am currently working as a network architect in a governmental institution which works on ICT sector. Personally I am interested in two main things, reading books and traveling. Since I am a kid, with the help of my families, I read lots of books on different subjects which I think shaped my life today and made me what I am and I think now. All the characters I read about contributed something to my today's well being so that I like reading so much as it guide me through hard times and making me learn from the failure of others as showing me what not to repeat in my life while traveling on the same road in addition to the knowledge I get as I go through the pages.  In addition to traveling & reading, I am interested in participating in charity events especially where the young can help the aged and the orphans. When I was in college I was the member of the Charity Club in the university which helps orphan kids continue their study by raising money and helping them financially and giving tutorials to them so that they can continue their studies. Although I got no extra large income, as most of a developing country youngsters do, I am glad to share what I have to those who earn way much less than me. It touches my heart when I see children on the streets begging because they have a  bright future  but  it is being ruined by poverty so that tomorrows leaders and scientists gave up their class today to get bread for survival. I want to work on this area in the future in helping children continue  their studies and see them tomorrow  where they deserve rather than on the streets. Additionally, in my leisure time I constantly work out at gym, watch movies especially documentaries, share ideas with friends and go to Church.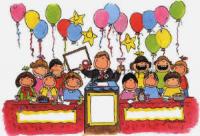 Student Progress

We had 14 students from 10 countries complete a total of 17 books in November. These students

 

To see who they are and what they have read: Click Here.
Our Mission

The International Institute For Global Leadership is a tuition-free, internet based education program which provides a curriculum in consciousness designed to prepare students to become personally empowered, consciously aware, high-integrity and heart-centered leaders in their communities and the world. The study program is open to participants of any age and from anywhere in the world.

Statistics

New Enrollments
7 enrolled in December
93 enrolled in 2012

 

Book Assessments
17 in December
366 in 2012


Books Shipped
9 in December
343in 2012

Cost of books


$181.17 in December

$7,023.75 in 2012

You Make It Possible

We extend a special thanks to the following individuals and/or organizations from four countries who contributed to IIGL during the past month. Your ongoing support makes this work possible.

Deb Silver (Israel)

Edmee DiPauli (UK)

Felix Iziomoh (Nigeria)

Afere Lawrence (Nigeria)

 

Lily Ann (USA/FL)

Deb Rosen (USA/WI)

Peggy Moore (USA/NC)

Corine Wilson (USA.FL)

Lynn Murguia (USA/AZ)

David Banner (USA/WI)

Thomas Miller (USA/MI)

John Hornecker (USA/NC)

Gregory Burazer (USA/NC)

Charles Betterton (USA/AZ)

Kathleen Oweegon (USA/NM)

Michael Lightweaver (USA/NC)

Wanda Gail Campbell (USA/AL)

Janae & Barry Weinhold (USA/NC)

Make A Differece!

You can make a major difference in the world with modest monthly contribution to IIGL.  What kind of difference? 

This Kind of Difference!

You may set up an automatic monthly credit card contribution at the link below or send a check on a US bank payable to the International Institute For Global Leadership  to PO Box 18909, Asheville, NC. 28814, USA. Contributions are tax deductible under the 501 (c) 3 tax code of the United States Internal Revenue Service.

 

To contribute by credit card, click here.